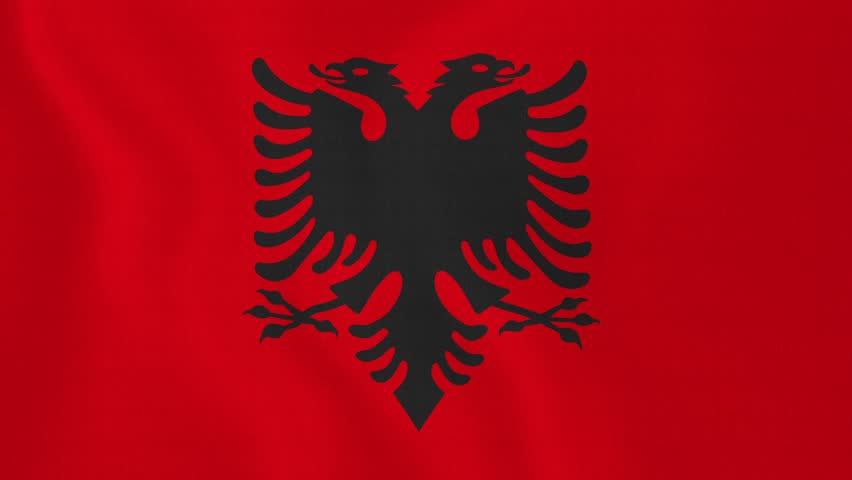 ---
ALBANIA - Covid-19 Update on 15/05/2021:

IMPORTANT NOTICE: NEW RULES FOR TRAVEL TO AND FROM ITALY FROM MAY 16 TO JULY 30

By order of the Minister of Health of May 14, 2021, some of the rules governing entry into Italy and travel abroad have been modified. The changes will be effective from 16/05/2021 to 30/07/2021 .

In short, the Ordinance provides for entry from the countries of the European Union and the Schengen area, as well as from Great Britain and Israel, with a negative buffer, without quarantine obligation . Therefore, it remains the obligation for those entering Italy from these countries to exhibit a molecular or antigenic swab with negative result upon arrival, carried out in the 48 hours prior to arrival in Italy. With the same ordinance, the restrictive measures against Brazil until 30 July 2021 were extended.

ENTRIES INTO ITALY FROM ALBANIA

Entry into Italy from Albania is allowed to Italian / EU / Schengen citizens and their family members, as well as holders of long-term resident status and their family members (Directive 2004/38 / EC). Entry is also allowed to people who have a proven and stable emotional relationship (even if not cohabiting) with Italian / EU / Schengen / long-term residents, who must reach the home / domicile / residence of the partner (in Italy).

For those who do not fall into the categories just mentioned, entry from the countries of group E (of which Albania belongs) is allowed only in the presence of precise reasons, such as: work or study, health reasons, absolute urgency, return to your home, home or residence . You can reach your final destination in Italy only by private vehicle or plane connection (without leaving the airport transit areas).

The obligation remains for those entering the national territory from States or territories included in the lists D and E of annex 20 of the Prime Ministerial Decree of 2 March 2021, to present at boarding and to anyone appointed to carry out checks, the certification that a molecular or antigenic test with negative result, to be carried out by means of a swab in the 72 hours prior to entry into Italy.

Children under the age of 2 should not be swab.

After entry, a 10-day home quarantine period must be observed, and undergo a molecular or antigenic swab at the end of this period.

Expected Exceptions:

Provided that no symptoms of Covid-19 arise and without prejudice to the reporting obligations envisaged, the following cases indicated in Article 51, paragraph 7, of DPCM 2.3.2021, letters a), b), are excluded from these obligations, c), f), g), l), m), n), o):

· Crew of the means of transport;

· Traveling personnel;

· Movements to and from the States and territories referred to in list A of Annex 20;

Anyone who enters Italy for a period not exceeding one hundred and twenty hours for proven work, health or absolute urgency needs, with the obligation, at the expiry of said term, to immediately leave the national territory or, failing that, to start the period of surveillance and fiduciary isolation in accordance with paragraphs 1 to 5;

Whoever transits, by private vehicle, in the Italian territory for a period not exceeding thirty-six hours, with the obligation, at the expiry of said term, to immediately leave the national territory or, failing that, to start the period of surveillance and fiduciary isolation in accordance with paragraphs 1 to 5;

Cross-border workers entering and leaving the national territory for proven work reasons and for the consequent return to their residence, home or residence;

· Personnel of companies and entities with registered or secondary offices in Italy for travel abroad for proven work needs lasting no more than one hundred and twenty hours;

Officials and agents, however named, of the European Union or international organizations, diplomatic agents, administrative and technical personnel of diplomatic missions, consular officials and employees, military personnel, including those returning from international missions, and of the Police Forces, personnel of the Information System for the safety of the Republic and of the Fire Brigade in the exercise of their functions;

· Pupils and students for attending a course of study in a State other than that of residence, home or stay, to which they return every day or at least once a week;

Declaration obligations: whoever enters the national territory from the countries referred to in lists B, C, D and E of annex 20, is required to fill in a localization form in digital format, based on the indications of a specific circular from the General Directorate of Health Prevention of the Ministry of Health, replacing the self-declaration provided for by art. 50, paragraph 1, of the Prime Ministerial Decree of 2 March 2021, which may in any case be used in the event of technological impediments.

Finally, it should be noted that, at the time of entry into Italy, the controls are rigorous and accurate and that refusal of entry at the border is possible if the documentation presented does not comply with the requirements set out in DPCM 02.03.2021, i.e. it does not fully justify the reason for entry and does not correspond to criteria of urgency and necessity.

N.B.

According to the Law Decree 30 April 2021 n. 56, a further extension of the residence permits expiring / expired starting January 31, 2020 until July 31 2021 , was arranged. Pending the aforementioned deadline, interested parties may also submit applications for renewal of residence permits at the Police Headquarters in Italy.

In the case of direct connections (air, sea, etc.) with Italy, the return to the national territory will be allowed in general, pursuant to the combined provisions of the aforementioned emergency legislation and art. 8 paragraph 2 of Presidential Decree 394/1999, without the applicant having to obtain a re-entry visa and / or consular information accompanying notes.

In the case of indirect connections with a stopover in another Schengen country that provide for entry to the external border of the Schengen Area in a Member State other than Italy, it will be possible to issue a re-entry visa.

As regards the entry from Italy into Albania, without prejudice to the need for a valid reason, the obligation to swab or quarantine on arrival is not currently required.


The individual Regions could impose on those coming from some foreign States or territories the respect of particular obligations. Before leaving to return to Italy, it is recommended to check any additional provisions by the destination Regions, by contacting them directly or by visiting their respective websites.

For all the details, please consult the website of:

Embassy of Italy in Tirana



Please stay up to date before your trip by consulting the website of the Embassy of your country of origin in Albania.