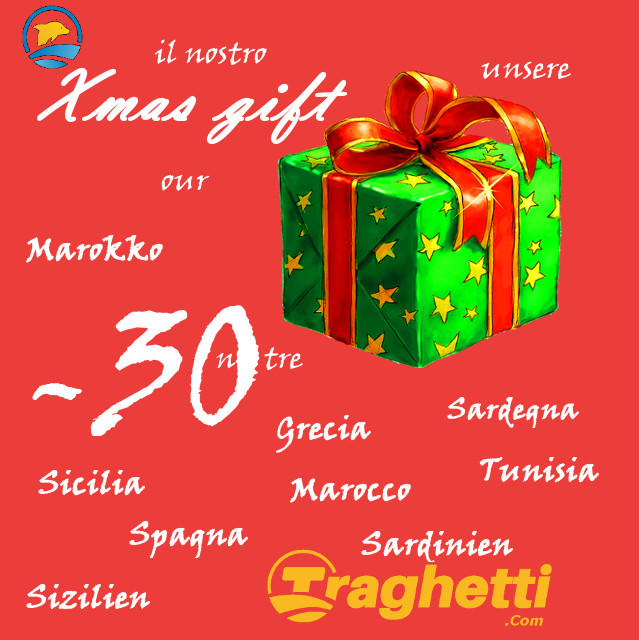 ---
Book on our website ferriesonline.com from December 8th 2019 to January 6th 2020, where we activated a promotion, in collaboration with Grimaldi Lines, called "Happy Holidays". The promotion includes a 20% discount on Spain, Greece, Sardinia, Sicily and Malta for bookings made from 08/12/2019 to 06/01/2020 and departures until 12/20/2020.
Conditions of the offer
The offer includes a special 20% discount on the passage of ships, accommodation supplement, vehicle and pets for all connections to / from Spain, Greece, Sardinia, Sicily and Malta. The discount does not apply to fixed fees, supplements for on-board services (eg meals), onboard events.
How to apply the offer

The offer applies automatically to the Special tariff level during the purchase.

Combinability of the offer

The promotion can be combined with other active offers at the time of booking, with the resident Sardinian Doc and Sicilian Doc rates.
The promotion - as well as any other offer - does not apply in the case of tickets issued with Carnet 10 Sardinia trips.

Ticket cancellation and change
The discount is not retroactive: it is valid only for new bookings and does not apply to tickets whose first issue took place before the beginning of the offer.
Tickets issued are not refundable, except for those issued with native / resident rates, but can be modified under the current conditions.
---